We cover all areas of North London, so we are close at hand.
Make BBS your choice for a clean, efficient and friendly heating service. North London's premier plumbing and heating company. All our new boilers come with long guarantees with a professional install to match. We have new finance options in place, meaning you don't have to keep spending on something that's old and troublesome, just to enjoy the benefits of a new boiler when you need it most.
Heating your home can be costly with older inefficient gas boilers, and these can contribute towards environmental damage as well as damaging your bank balance. So we help you make the right decisions in going forward, mindful on your behalf, of costs; but most importantly making sure you get the best system available for the size of your home.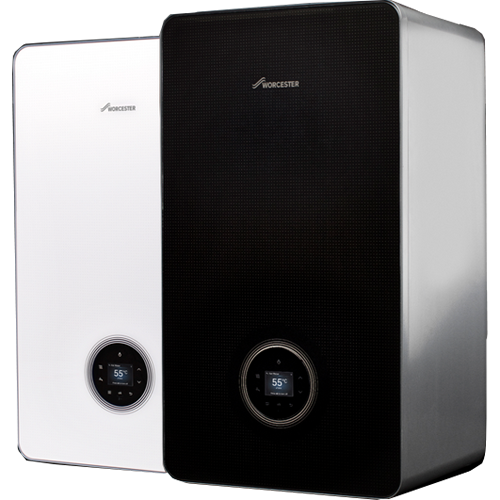 With a host of new features. including enhanced performance, an intuitive control panel and design improvements that make installation and maintenance even easier.
Also fully compliant with the ErP (Energy-related Products) Directive. New models still include the same high-efficiency WB3 heat exchanger.
Fits neatly inside a standard kitchen cupboard. Instantaneous hot water, always available with a wide choice of controls, Makes this a little dream with hot water that can be adjusted to fine-tune your comfort.
High efficiency, greater reliability and durability is achieved by the CDi Compact's innovative heat exchanger.
All the benefits of our 8000 Life, which is available in both high gloss black and white, represents a new benchmark in premium quality heating and hot water provision.
Available in combi up to 50kW and system 30-35kW our new top of the range boiler offers a unique design and a pioneering full-colour touchscreen display. It features a detailed text display and an intuitive menu structure for rapid diagnosis, fault-finding and commissioning, with no need to search through manuals and fault codes.
Should you need a completely new boiler, we endeavour to provide our customers with the most energy-efficient solutions – giving you the best boiler and heating system to suit the size and layout of your house. And we don't just fit a new boiler for the sake of it. If we can improve your existing system by supplying newer parts, we will recommend this and carry out the work to the same high standard.

It's not just about getting the right boiler it's about finding qualified professionals to install it with minimum fuss and without the mess. All members of staff at BBS are fully qualified gas safety first professionals so you can be rest assured that work is finished to the highest standards and quality, but it doesn't end there. We take great pride in the way we carry out each job and make sure your home is kept tidy with minimum disruption and mess.
What's The Best Heating System For You?
– Both the Regular and System boiler heats your central heating system directly and produces hot water for the cylinder.
You may also have heard or read about this boiler type:
Condensing Boiler
From 1st April 2005 the Building Regulations state that any new gas or oil boiler replacement must be of a condensing boiler type.
Condensing boilers use potential heat from exhaust gases normally released into the atmosphere through the flue by turning the water vapour from the exhaust gas into a condensed liquid form.
By using a larger heat exchanger, or sometimes a secondary heat exchanger, a condensing boiler is able to extract more heat from the fuel it uses than a standard efficiency boiler.
As less heat is lost through the flue gases, a condensing boiler is around 87 cent energy efficient.
As Worcester Accredited Installers throughout Greater London, BBS Plumbing and Heating specialise in Worcester central heating boilers and recommend their Greenstar range of condensing boilers, which achieve the highest possible efficiency category, SEDBUK Band 'A', of at least 90 per cent efficiency in converting fuel into heat.
Common heating requirements
Below are a few of the most common heating requirements and the type of boiler recommended to supply those specific needs:
| Common Heating Requirements | Boiler Recommended |
| --- | --- |
| For a flat or bungalow without adequate roof space or an alternative tank storage area | |
| Converting a loft space to create another room | |
| To always have instant hot water available | |
| Replace an old boiler to improve an existing, conventional central heating system | Combi, Regular or System boiler |
| When mains water pressure is low | |
| For a house with more than 2 bathrooms | |
Barnet, Borehamwood, Bounds Green, Camden, Crouch End, East Finchley, Enfield, Finchley, Finsbury Park, Hackney, Highbury, Highgate, Holloway, Hornsey, Islington, Lower Edmonton, Muswell Hill, New Southgate, North Finchley, North London, Palmers Green, Southgate, South Tottenham, Stoke Newington, Tottenham, Upper Edmonton, Upper Holloway, Walthamstow, Westminster, Whetstone, Winchmore Hill, Wood Green
Experienced, Professional & Qualified Advice
Whether you live in a flat, bungalow or a house with more than one bathroom, every home is different and you are sure to have your own special practical and lifestyle needs.
Obtaining correct and impartial advice is crucial to ensuring your needs are to be fully met, and you are guaranteed to obtain both the system, the installation and back up service you can rely upon not to let you down.
BBS Plumbing and Heating, North London, are both professional Gas Safe Register installers for gas boilers, and OFTEC registered installers for oil-fired boilers.
We also upgrade and repair any existing boiler that needs attention.
As professional Gas Safe Register installers for gas boilers, and OFTEC registered installers for oil-fired boilers, BBS Plumbing and Heating, North London, are both fully qualified and experienced to service, upgrade and repair all types of boiler.
As your boiler installer why not ask us about some 'hot' deals we can exclusively offer.
We have some fantastic offers on the best boilers on the market today. Not only will we help you to make the correct choice but also, you have peace of mind, as we ensure that your new system is expertly and professionally installed, performs perfectly and is backed up with a 5 – 8 Year Guarantee.
Find out which new boiler is best for you by asking us here at BBS Plumbing and Heating. As Worcester Accredited Installers throughout Greater London, we specialise in Worcester central heating boilers, with expert, experienced advice on installation and the very best prices.
Many of the major individual components of the heating and hot water system are built-in to a system boiler, including cylinder thermostats, expansion release valves, back flow pipes and air gaps to allow for expansion.
Installation is therefore, easier, quicker, and more neat and efficient.
Additional advantages include:
– good water pressure for more powerful showers (no separate shower pump)
– more hygienic (compared to water stored in a tank at risk of contamination)
– less risk of frozen pipes
– more reliable and low maintenance
We recommend:
As Worcester Accredited Installers throughout Greater London, we specialise in Worcester system heating boilers.
All our work, including heating, is guaranteed.
Appoint BBS to do your work and we'll guarantee your satisfaction. We also guarantee to be with you and to carry out the work when we say we will, at the time planned. We pride ourselves on not letting you down.
Whether it's a brand new heating system, maintenance on an existing boiler, a thermostat problem or a pre-winter service, BBS plumbing & heating North London are fully qualified to make sure your house is heated with a system that's working to it's maximum efficiency.
Our customers are important, and we deliver the same high quality when they pass our details on. Which they do regularly. We have hundreds of satisfied customers who regularly pass on our name and call us back whenever they need other work carried out.
Our satisfaction comes from our customer's satisfaction, in a job well done.
We also supply and fit underfloor heating systems, complete bathrooms for offices as well as public buildings, environmental solar panels, full maintenance across the board, gas safety checks for landlords, to name but a few.
BBS Plumbing & Heating London – heating services you'll warm too.
Find out the best boiler to have for your home and the latest Offers/Guarantees.